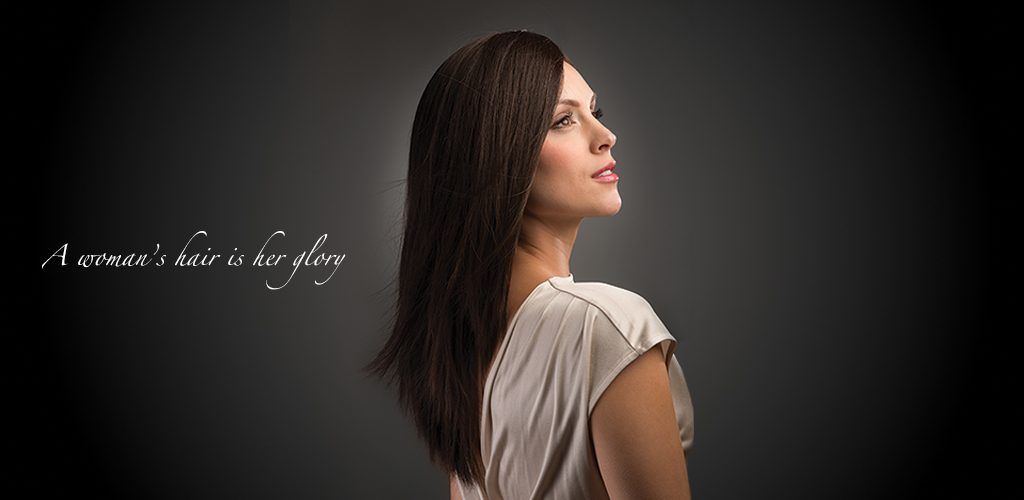 Wig Boutique Sudbury has a large inventory of wigs in stock(1000 +) from short to long in many colors and styles, including lots of grey/white wigs.  (no catalogue or online shopping).

Today's synthetic wigs are very natural-looking, comfortable, and easy to care for.   Wigs are not made like they used to be!   Synthetics are easy maintenance and less expensive than human hair quality wigs. Because 99% of ladies purchase synthetics, we stock more synthetics, but we do have human hair wigs as well.  click to see photos of ladies in their new wigs!
INSURANCE COVERAGE & TAX DEDUCTION INFORMATION
Do you have thin, fine hair?  or Hair Loss?  or maybe you just can't lift your arms to style your hair due to arthritis or even a broken arm.
1. Wigs and top pieces are considered a MEDICAL HAIR PROSTHESIS  and are claimable on taxes as a medical expense.
 2. If you have insurance it may be covered. Some insurance companies cover wigs and top pieces regardless of the reason for thinning or hair loss. (depends on your plan). Best to call them prior to coming in.
Ask your doctor for a prescription for a "MEDICAL HAIR PROSTHESIS".  We do not need it but, if you make a purchase, your invoice will say MEDICAL HAIR PROSTHESIS.
REASONS LADIES ARE BUYING WIGS.
Hair Loss or Thinning
Vacations/Cruises
Bad hair days
Busy lives, with a wig be ready in an instant
Give hair a break from chemicals
Different styles or colors without doing anything to your hair.
Times have changed and ladies are having fun with hair!
We no longer have to be shy or embarassed about wearing wigs.
No matter the reason, whether it is because of chemo, alopecia, trichotillomania, meds, stress, female pattern baldness, or just fine, thin hair we know it is devastating and stressful. These conditions affect ladies of all ages. You are not alone. We are here to help you through this.
Prices start at $399 and go up to $999.99 for synthetics. We no longer carry fun, fashion wigs as they are plentiful online. We focus on quality, natural-looking wigs. We only carry high-quality human hair and prices start at $888 and go up to $3500.00.
If  your experiencing hair loss or thinning and can't afford a wig we offer payments at 0% interest. We believe finances should not prevent you from purchasing a wig or top piece. Your self-esteem and confidence will be worth every penny!
Appointments (free) are required and can sometimes be same day if available. (no walk-ins) Door is always locked to ensure total privacy.
  705-222-9447 (leave message if you get machine).
Text 705-626-2020